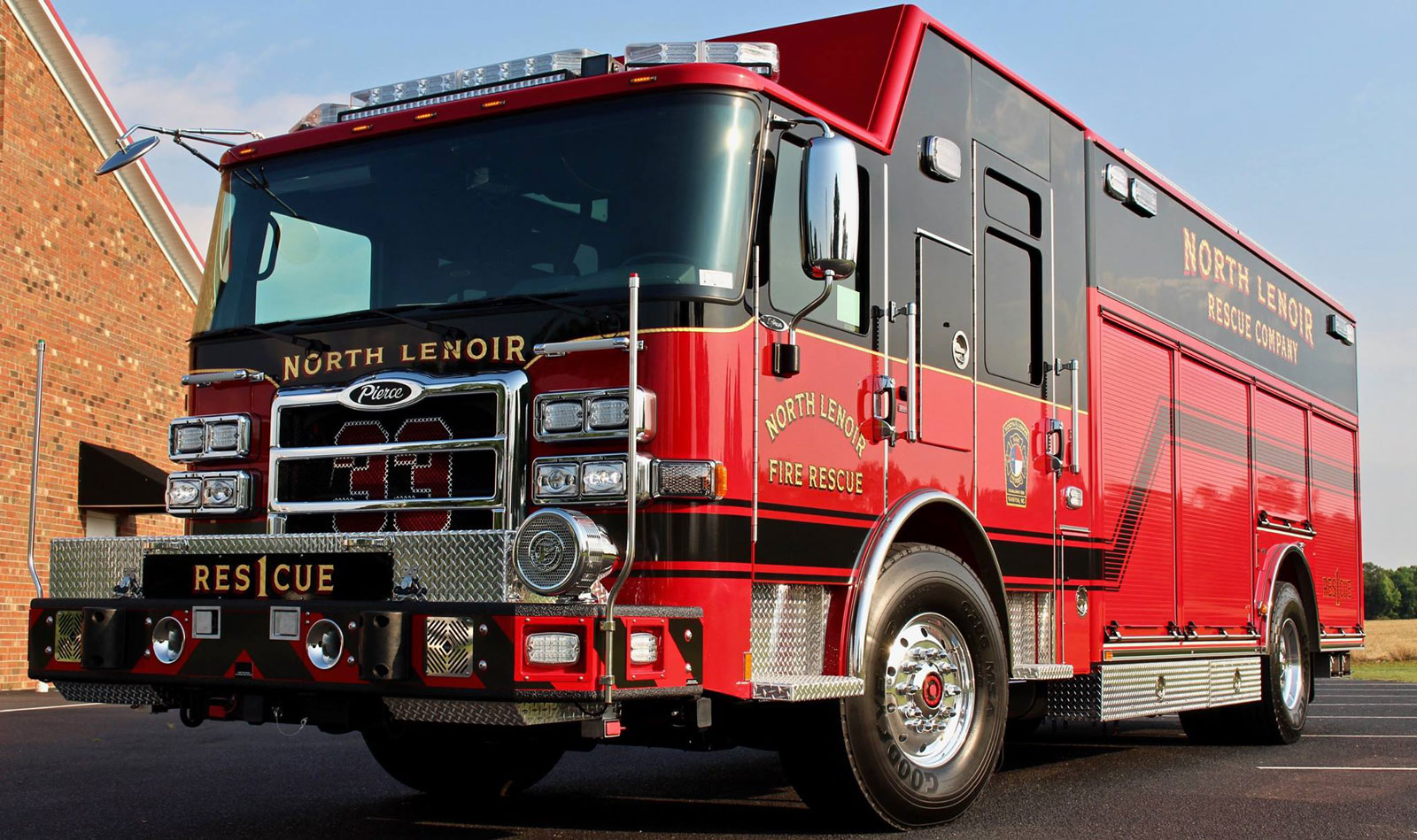 The newest addition to North Lenoir Fire Rescue was placed into service last week, a Heavy Duty Rescue built by Pierce Manufacturing. The new rig replaces an E-One Rescue that has been in service for more than 23 years.
The Pierce Enforcer Heavy Duty Rescue was purchased from Atlantic Emergency Solutions and features a Detroit DD13 Engine with 525 horsepower, TAK-4 Suspension, 25kW generator, 20.5' body, cascade system with fill station, a quad hydraulic rescue tool system, LED light tower, tripod lighting, air reels, electric reels, oil dry storage and much more.
"The new Rescue will allow us to carry all of the equipment required to certify as a Heavy Rescue Provider by the NC Association of Rescue and EMS," said Brian Wade, North Lenoir Fire Rescue Chief. "That is our ultimate goal and one we hope to attain in the near future."
The new Rescue will respond to several types of calls, including structure fires, vehicle accidents, rescue assignments, hazardous materials and more. The new rig is expected to remain in service for more than 20 years.