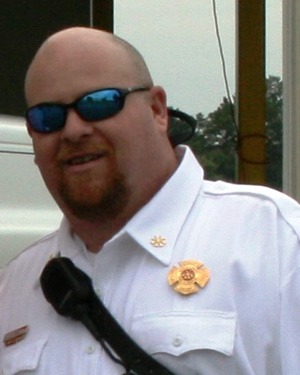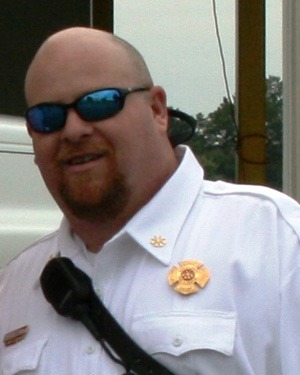 Name: Lynn Hill
Rank: Firefighter. Previously served as Captain, Battalion Chief and Assistant Chief.
Date Joined: Jr. Fireman Sept 14, 1984 and Firefighter Sept 23, 1988
Why did you join North Lenoir Fire & Rescue?
My Uncle James Smith and 2 other uncles where fireman so I decided to join to help protect our community and continue the family tradition.
What do you like most about North Lenoir Fire & Rescue?
The fellowship and good times with all the guys. I feel that the training in our department is the best around and has always been.
What do you like to do for fun?
Go to beach, listen to music, grill out, and build websites.
What community activities are you involved in outside of the fire department?
I'm a member of St. John's #4 Masonic Lodge, Kinston York Rite Chapters, and Knight Templar all located in Kinston. I served as past Master at St. John's #4 Masonic Lodge.
What would people be surprised to know about you?
Always try and help people in need, mostly the children. Have done several fundraisers for people that have really needed the help.
What advice would you give someone interested in joining the fire service?
Learn as much as you can and always continue to learn about the fire service. There are always new techniques to learn to save your life and your fellow brothers. No one can ever learn too much about the fire service.
Tell us about your family:
Married to the love of my life Christi Gates Hill for 14 years. She has been my rock and support for me in the fire service and all things I do in life. She has supported me 110% in all my activities.
https://nlvfd.com/wp-content/uploads/2014/07/lynnhill.jpg
375
300
Chris
https://nlvfd.com/wp-content/uploads/2015/01/nlfr33logo.png
Chris
2014-08-01 09:34:23
2015-07-02 18:23:59
Firefighter Spotlight - Lynn Hill - August 2014