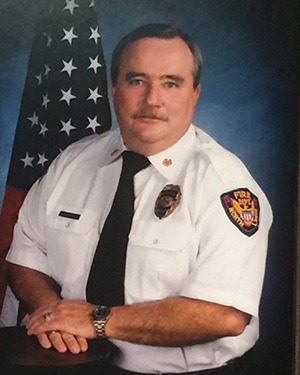 Name: Danny Smith
Rank: Firefighter, Past Chief
Why did you join North Lenoir Fire & Rescue?
When I was a little boy Uncle George would have me fill up the trucks with a water hose and he would always give me a Mountain Dew for doing that.
What do you like most about North Lenoir Fire & Rescue?
North Lenoir is fast on response and very dependable. Great deal for the tax payers.
What do you like to do for fun?
Get in the motorhome and ride.
What community activities are you involved in outside of the fire department?
GTP Board of Directors and GTP Land Use Committee.
What advice would you give someone interested in joining the fire service?
If you're not going to be committed, don't join.
Tell us about your family:
I'm married to Myra. I have one son – Danny, Jr. – and 4 Daughters – Missy, Kristen, Kayla, Kelsey.  I also have 4 Grandchildren – Allyson, Lindsey, Woods, and Wade.