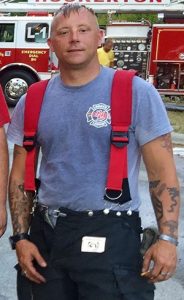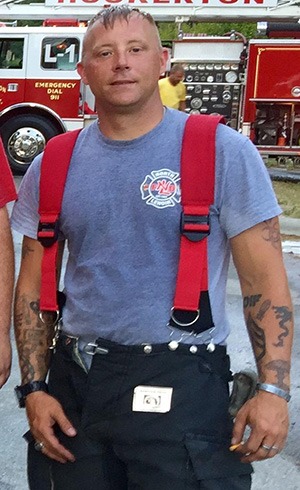 Name: Brandon Ward
Rank: Firefighter
Why did you join North Lenoir Fire & Rescue?
To serve the people of my community.
What do you like most about North Lenoir Fire & Rescue?
The brotherhood and camaraderie of the department.
What do you like to do for fun?
I love going to the range and firing weapons of all types.
What community activities are you involved in outside of the fire department?
I am a member of Richard Caswell #705 Masonic lodge and a member of the Lenoir County Shriners.
What would people be surprised to know about you?
I have traveled to 7 different countries.
What advice would you give someone interested in joining the fire service?
Make sure you have the time to devote to the department. The community depends on us to be well trained and to answer the call no matter what time day or night.
Tell us about your family:
I have been married to my wife Misty for ten years and we have two girls. My oldest is 9 and my youngest is 3.